About SciStarter
SciStarter is the place to find, join, and contribute to science through providing people access to more than 2700 searchable formal and informal research projects and events. But more than just a project directory, SciStarter also offers a coordinated place to record contributions and access the tools and instruments needed to participate in citizen science projects like Earth Challenge 2020. Over 100,000 global citizen scientists are part of the SciStarter community. Learn more about citizen science and check out these Ten Principles of Citizen Science.
SciStarter grew out of a graduate school project Darlene Cavalier was working on at the University of Pennsylvania. In 2014, SciStarter was adopted in part by Arizona State University's School for the Future of Innovation in Society. In 2018, with support from the National Science Foundation, Arizona State University's Center for Engagement and Training in Science and Society and SciStarter launched SciStarter 2.0:
An identity management system and open integrated registration for participants to more easily engage in multiple citizen science projects, even across platforms and disciplines
GIS implementation so would-be participants can find opportunities near them
Ability for participants to track their projects, contributions, and volunteer hours to science
Participants can create privacy-protected profiles and find people and projects of interest to them
Thanks to support from the Institute for Museum and Library Services, NASA, Girls Scouts of USA, North Carolina State University, Broward County (FL) School District, Sloan Foundation. Simons Foundation, Knight Foundation, Schmidt Futures, and the Burroughs Wellcome Fund, SciStarter has developed Citizen Science Kits and Guides for libraries, EdTech products for school districts and universities, national Girl Scouts Journeys, embeddable Project Finders, syndicated blogs, a tools database to build, borrow, or buy low-cost instruments, third-party evaluation protocols for testing citizen science instruments, Citizen Science and Maker connections, peer-reviewed journal articles, mainstream media articles, research initiatives, and more.
If you are a scientist or a representative of a citizen science organization or community: SciStarter is the organization and community to tell eager people about your work and get them interested in helping out. Make sure your project is listed and up to date so we can help you. And use the free tools we've created for one-click sign ups, volunteer management, enhanced promotions, and to enable your awesome volunteers to track their contributions to your project (and the 3-5 other projects they are *very* likely inolved in). You'll benefit from the access to our analytics. What other projects are your participants bookmarking and joining? Find out once you use the Participant API and companion web snippet. It's all free! Note: projects that use the Participant API and Snippet are eligible for special programs with the Girl Scouts, schools, libraries, etc.
AND, thanks to support from the Simons Foundation, we share the projects and events database with anyone interested through global partnerships, media partnerships and open APIs with PBS Kids, Discover Magazine, Serve.gov and others...including you!?
SciStarter helps bring together the millions of citizen scientists in the world; the thousands of potential projects offered by researchers, organizations, and companies; and the resources, products, and services that enable citizens to pursue and enjoy these activities. We aim to:
Enable and encourage people to learn about, participate in, and contribute to science through both informal recreational activities and formal research efforts.
Inspire greater appreciation and promote a better understanding of science and technology among the general public.
Create a shared space where scientists can talk with citizens interested in working on or learning about their research projects.
Satisfy the popular urge to tinker, build, and explore by making it simple and fun for people—singles, parents, grandparents, kids—to jump in and get their hands dirty with science.
Darlene Cavalier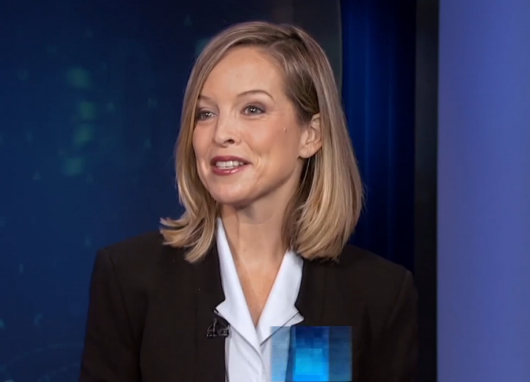 Founder
darlene@scistarter.com
Darlene Cavalier is a Professor at Arizona State University's Consortium for Science, Policy, & Outcomes, and the Center for Engagement and Training, part of the School for the Future of Innovation in Society. Cavalier is the founder of SciStarter. She is also the founder of Science Cheerleader, an organization of more than 300 current and former professional cheerleaders pursuing STEM careers, and a cofounder of ECAST: Expert and Citizen Assessment of Science and Technology, a network of universities, science centers, and think tanks that produces public deliberations to enhance science policymaking. She is a founding Board Member of the Citizen Science Association, a senior advisor at Discover Magazine, and a member of the EPA's National Advisory Council for Environmental Policy and Technology. Cavalier was recently appointed to the National Academy of Sciences' Committee on Designing Citizen Science to Support Science Learning to identify and describe existing citizen science projects that support science learning in both formal and informal settings.[3] The committee will develop a set of evidence-based principles to guide the design of citizen science. She is the author of The Science of Cheerleading and co-editor of The Rightful Place of Science: Citizen Science, published by Arizona State University. Darlene hold degrees from Temple University and the University of Pennsylvania and was a high school, college and NBA cheerleader. Darlene lives in Philadelphia with her husband and four children.

Cavalier is the proud recipient of a Shuttleworth Foundation Flash Grant to support people with brilliant ideas and she is investing that grant in the development of a series of media partnerships to help bring more citizen science opportunities to more communities. Follow Darlene on Twitter @SciCheer
Catherine Hoffman

Advisor
catherine@scistarter.com
Catherine Hoffman views citizen science as a way to engage people in the process of real science. She has contributed to a variety of science outreach endeavors in museums, classrooms, and aquariums as both an educator and program coordinator. She holds a Masters of Science from the University of British Columbia where she became passionate about connecting researchers with educators and students. Catherine was the project manager for SciStarter 2.0. When not pouring over her computer, you can find Catherine exploring new neighborhoods, reading a book, or cooking delicious food.
Dr. Caren Cooper

Director of Research Partnerships
Caren@scistarter.com
Dr. Caren Cooper is an associate professor in Forestry and Environmental Resources at NCSU in the Chancellor's Faculty Excellence program on Leadership in Public Science, and assistant head of the Biodiversity Research Lab at the North Carolina Museum of Natural Sciences. She is co-editor-in-chief of Citizen Science: Theory & Practice, a journal of the Citizen Science Association. She has authored over 50 scientific papers, co-developed software to automate metrics of incubation rhythms, and co-created NestWatch, CamClickr, Celebrate Urban Birds, YardMap, and Sparrow Swap. She is a blogger with SciStarter, and author of Citizen Science: How Ordinary People are Changingthe Face of Discovery. She likes to propel herself on one wheel, two wheel, and eight wheel devices. Follow her @CoopSciScoop. She hosts periodic Twitter discussions with panelists at #CitSCiChat and runs @IamCitSci, a Twitter account with rotating weekly guest hosts.
Steve Gano

Product Development Director
Steve@scistarter.com
Steve has been trying to make computers do interesting, beautiful, useful things that help people learn since the days of punched cards. Most recently that was at the American Museum of Natural History where his technical and user interface designs for the museum's websites won many awards. There, Steve developed new ideas for citizen science projects like the Urban Biodiversity Network, sponsored by the MacArthur Foundation, which produced a mobile app to help kids discover and document the biodiversity in their neighborhoods. He's very excited to be working with SciStarter to help innovate new ways to connect citizen scientists with rewarding projects, and better ways to manage their activities across projects. Back in the day, Steve was lucky to experience first­hand the heady days of the birth of the digital era as a researcher at MIT's Architecture Machine Group, Atari's Sunnyvale Research Lab, HP Labs, and the Apple Multimedia Lab, and still holds out some hopes that we'll learn how to make these digital tools truly enrich our lives.
Daniel Arbuckle

Lead Developer
daniel@arbuckle-everything.com
Daniel holds a doctorate in computer science from the University of Southern California, where he specialized in robotics and was a member of the nanotechnology lab. He now has ten years behind him as a consultant, during which time he has been helping an assortment of businesses from clothing manufacturers to realtors. He's been with SciStarter from the start!
Caroline Nickerson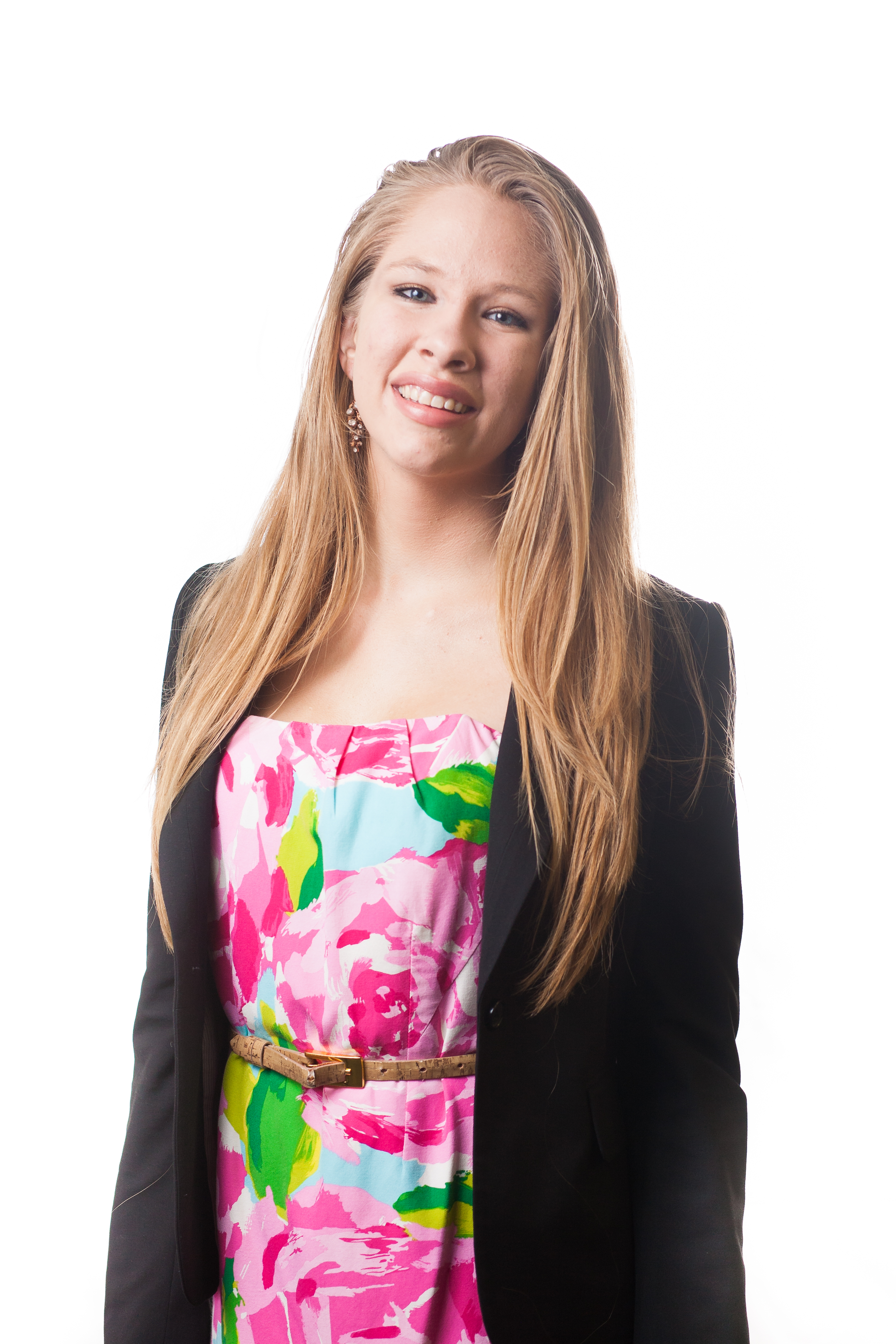 co-Managing Editor of SciStarter syndicated blog network, Contributor
CarolineN@SciStarter.com
Caroline Nickerson is a Master of Public Policy student at American University with a focus on environmental and climate change policy. She is passionate about science communication in the policy space and engaging citizens and voters. Caroline currently serves as secretary on the national board of the Commission on Local Debates (localdebates.org), an emerging nonprofit seeking to leverage technology to make debates for local elections better and more accessible. She also works as a textbook and curriculum development consultant for the University of Florida Psychiatry Department. In her role there, she is a project manager for the Christensen Project, which honors and furthers Dr. Richard C. Christensen's legacy of advocating for homeless and under-served individuals.

Dan Stanton
Director of Library Programs
Dan@scistarter.com
Dan Stanton is an Associate Librarian in the Engagement and Learning Services Department of the Arizona State University Library. Dan has worked at the ASU Library for over 25 years and contributes his expertise in Government Information (US Federal, and Arizona - State and Local), supporting ASU's School for the Future of Innovation in Society, as well as the School of Film, Dance, and Theatre. Dan has also recently served as Curator of Content for the East Africa SolarSPELL, which included conducting training in Rwanda.
 In addition, Dan is dedicated to improving collegial communication and professional development opportunities for library staff, and has served in several leadership roles with the Arizona Library Association, including President 2012-2015, and in the Mountain Plains Library Association, including reconvening the MPLA Leadership Institute in 2009. He currently serves as the AZ Councilor to the American Library Association, serving in Chapter Relations and the overall ALA Council.
Dan is fairly new to Citizen Science, serving as Co-PI of an Institute of Museum and Library Services grant to work with ASU and SciStarter to develop Citizen Science kits and other resources in partnership with public libraries. Stanton is also interested in creating a culture of Citizen Science at ASU, working with SciStarter, ASU researchers and others.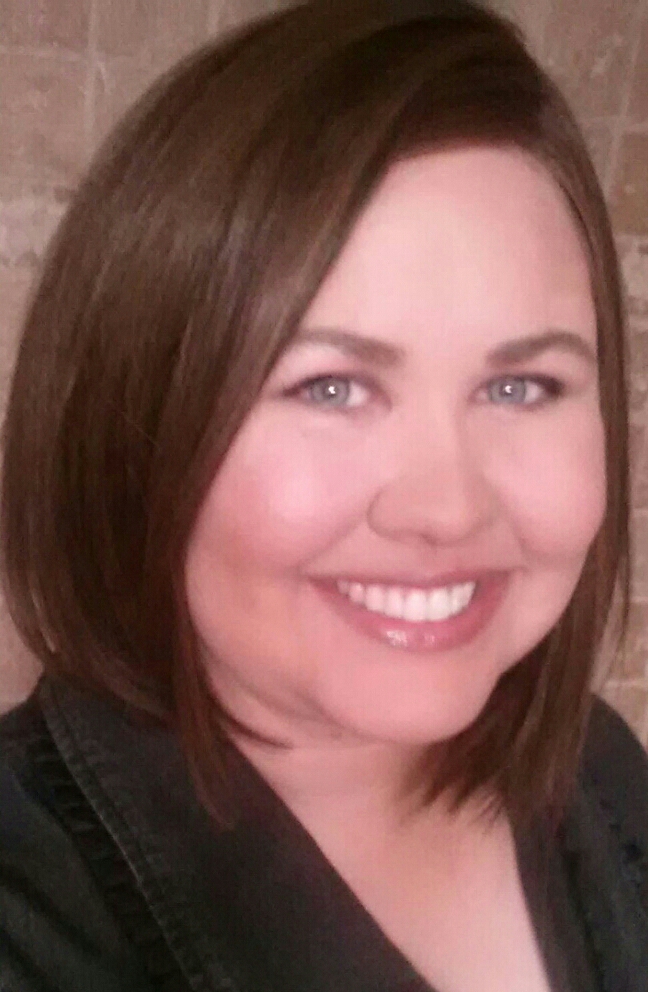 Jill Nugent
Social Media Manager
Jill Nugent works in higher education where she teaches and serves as an administrator in online STEM programs. Her undergraduate degree is from Texas A&M University and her master's degree is in biological sciences where she studied animal behavior and conservation biology. She holds teacher certification in science and life science/biology and is a Ph.D. candidate at Texas Tech University where she is investigating locally engaged, globally connected citizen science. Jill authors a monthly citizen science column in the NSTA Journal, Science Scope and was a contributing author on the NSTA Press book, "Citizen Science: 15 Lessons That Bring Biology to Life". Outside of teaching, writing, and engaging in citizen science projects, Jill enjoys volunteering with ManeGait, a therapeutic riding equestrian center in North Texas. You can connect with Jill on Twitter @ntxscied.
Sheri Potter

Girl Scouts Program Coordinator
sheri@scistarter.com
Sheri is the director of community and stakeholder engagement for the Association for Women in Science. She is also a project director for SciStarter working on NASA's GLOBE initiative and National Wildlife Federation's Eco-Schools program. Sheri has a strong commitment to developing more effective strategies to connect people to science. She launched the Leadership in Biology initiative, Coalition on the Public Understanding of Science, ActionBioscience.org and Year of Science 2009. Sheri earned an Executive Certificate in Social Impact Strategy from the University of Pennsylvania and has a bachelor's degree in biology.
Dr. Anne Bowser

Research Associate
Anne@SciStarter.com
Dr. Anne Bowser is coDirector of the Commons Lab at the Woodrow Wilson International Center for Scholars, a Washington, DC think tank. At the Wilson Center, Anne supports cross-cutting research agendas on topics including data and metadata, privacy and ethics, and the role of citizen science in shaping public policy. She also supports similar projects through the US Citizen Science Association, for example by leading an international working group on data and metadata standardization. Anne found citizen science through two entry points: personally, through the Audubon Christmas Bird Count, and professionally, through cooperative technology design. She envisions a world where citizen science is the new social media. Anne is leading SciStarter's efforts to organize and implement data tags for projects and observational data, and exploring pilot projects to improve volunteer's experience on and off the SciStarter platform.
Jonathan Brier

Advisor
brierjon@scistarter.com
Jonathan Brier is citizen science enthusiast from Michigan now living in the Washington D.C. area who enjoys working with Internet connected technologies a little too much. He is a PhD student at the University of Maryland, College Park in the College of Information Studies advised by Andrea Wiggins. He holds a M.S. in Information and specialized in social computing from the University of Michigan School of Information and a B.S. in Media and Communication Technologies from Michigan State University's Department of Media and Information. His interest for science was fostered by a father, an engineer and mother, a teacher which took the time explain the pesky "what if" questions to the level that would make any scientist proud. Jon's citizen science passion began with his discovery of the SETI@home distributed computing project after watching the movie Contact. This branched to all things citizen science as he learned of more ways research could be magnified when harnessing community participation. Outside his Graduate Research, he works with GridRepublic on BOINC powered distributed computing projects and scours the Internet for anything and everything related to citizen science. He brings added enthusiasm and information management expertise, and coding skills to SciStarter. Follow Jonathan on Google+ +brierjon or Twitter @wolfgang8741.
Our Contributors
Alycia Crall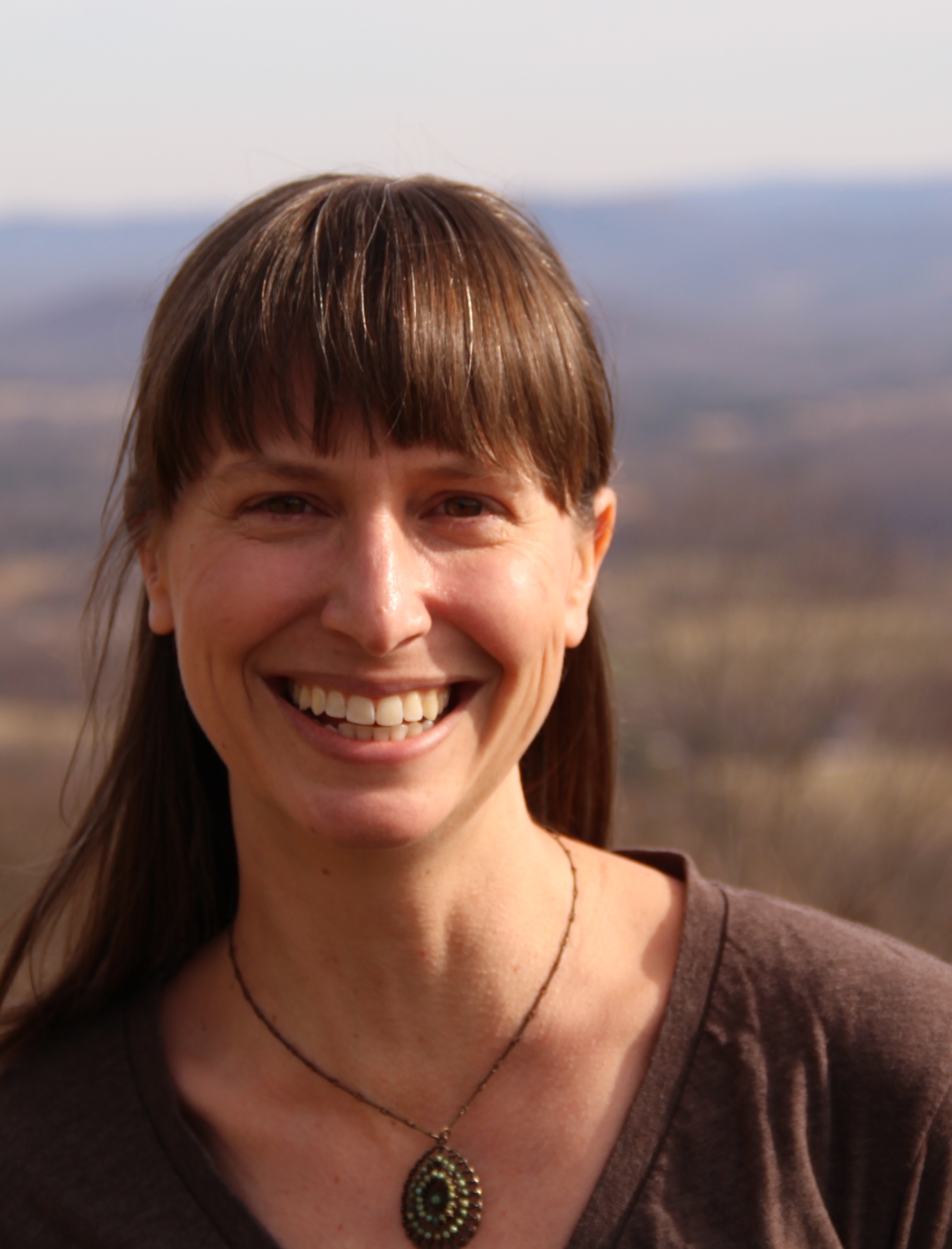 Contributor
Alycia@SciStarter.com
Alycia Crall is a science educator and evaluator at the National Ecological Observatory Network (NEON). She leads strategic planning and evaluation for all the project's education and outreach programs and serves as an associate editor for Frontiers in Ecology and the Environment. Prior to coming to NEON, Alycia developed and evaluated a national invasive species citizen science program for her dissertation research while at the University of Wisconsin-Madison. She also served as the Director of the Virginia Master Naturalist program where she trained and engaged approximately 2500 volunteers in citizen science, environmental education, and stewardship projects throughout Virginia.
Carolyn Graybeal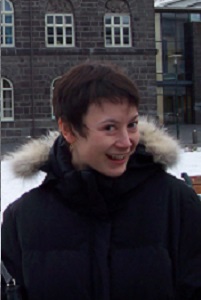 Projects Editor, Contributor
carolyn@scistarter.com
Dr. Carolyn Graybeal holds a PhD in neuroscience from Brown University. She is a former National Academies of Science Christine Mirzayan Science & Technology Policy Fellow during which time she worked with the Marian Koshland Science Museum. In addition the intricacies of the human brain, she is interested in the influence of education and mass media in society's understanding of science.
Eva Lewandowski

Advisor
eva@scistarter.com
Eva Lewandowski is the Citizen-based Monitoring Coordinator for the Wisconsin Department of Natural Resources, where she coordinates a statewide citizen science network. She has a PhD in Conservation Biology from the University of Minnesota and is an active volunteer.
Kristin Butler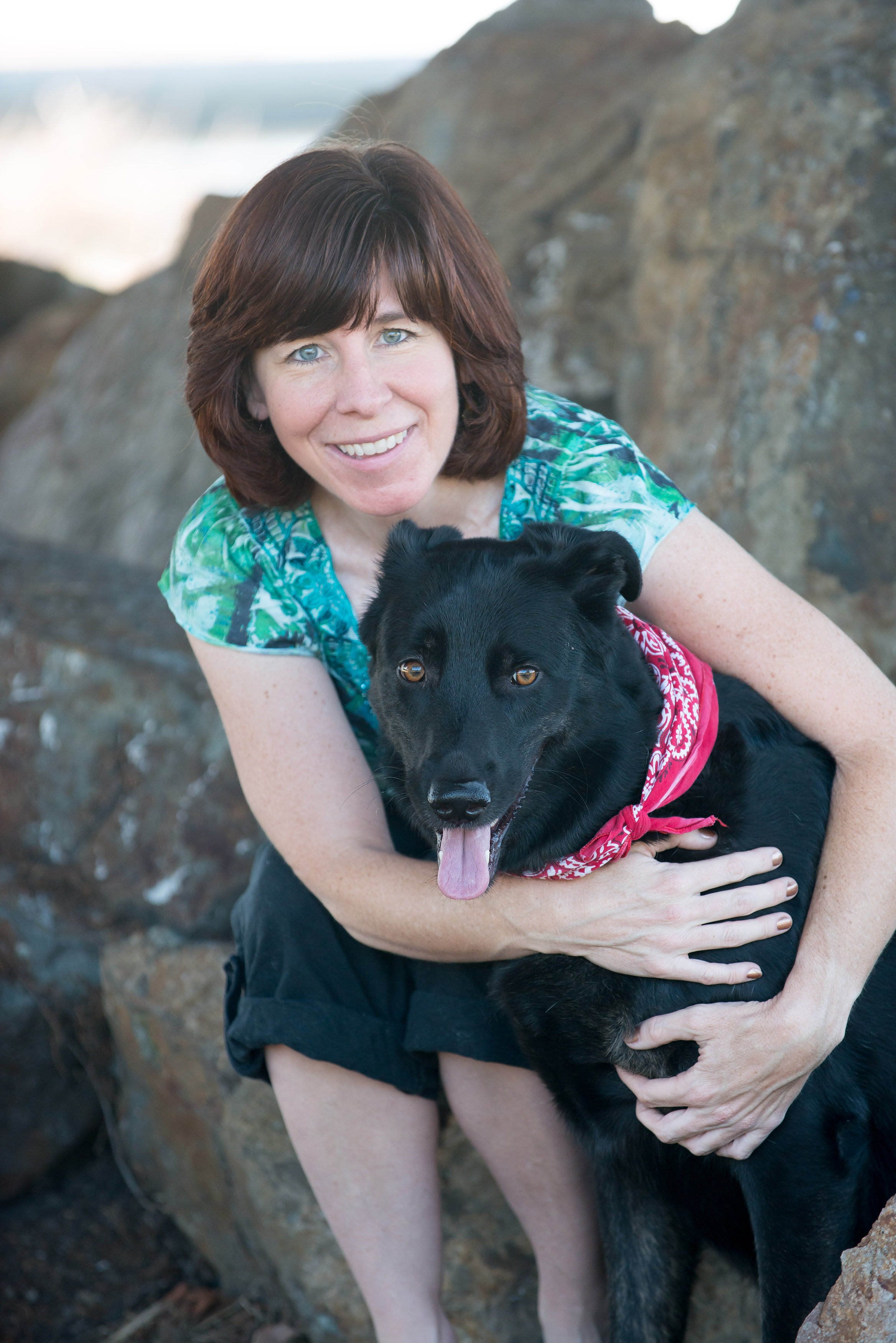 Contributor
Kristin is a freelance journalist and Outreach and Communications Director for the San Francisco Bay Bird Observatory. She holds a B.A. degree in Political Science from Whitman College and an M.S. in Mass Communications from San Jose State University. Kristin has worked as an environmental reporter for The Argus Newspaper and was a monthly contributor to Bay Area Businesswoman News. She's also directed communications and fundraising initiatives for a number of environmental and youth serving organizations, including Earthjustice and Girls Inc.
Melinda T. Hough

Contributor
melinda@scistarter.com
Dr. Melinda T. Hough is a freelance science advocate and communicator. Her previous work has included a Mirzayan Science and Technology Graduate Policy Fellowship at the National Academy of Sciences (2012), co-development of several of the final science policy questions with ScienceDebate.org (2012), consulting on the development of the Seattle Science Festival EXPO day (2012), contributing photographer for JF Derry's book "Darwin in Scotland" (2010) and outreach projects to numerous to count. Not content to stay stateside, Melinda received a B.S in Microbiology from the University of Washington (2001) before moving to Edinburgh, Scotland where she received a MSc (2002) and PhD (2008) from the University of Edinburgh trying to understand how antibiotics kill bacteria. Naturally curious, it is hard to tear Melinda away from science; but if you can, she might be found exploring, often behind the lens of her Nikon D80, training for two half-marathons, or plotting her next epic adventure.
Ashley Rose Kelly

Contributor
Dr. Ashley Rose Kelly is an Assistant Professor at Purdue University in the Brian Lamb School of Communication (Fall 2014). Ashley studies how emerging technologies may be changing science communication. She holds an M.A. from the University of Waterloo and a Ph.D. from North Carolina State University. You can find Ashley on twitter as: @ashleyrkelly
Karen McDonald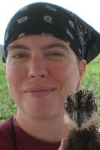 Contributor - Citizen Science in the Classroom Series
When not writing her blog The Infinite Spider, Karen McDonald is a guest blogger, curriculum developer, science content editor, and outdoor educator with over thirteen years in informal science education. She has an MS in Biology and a BS in Environmental Science and Philosophy. Currently she works for Smithsonian and contracts for Discovery Channel.
We're looking for volunteer contributors and interns! If you interested in science, Web publishing, and being part of an exciting, creative new venture, send a note describing your qualifications to info@scistarter.com.